Walkley Camp
---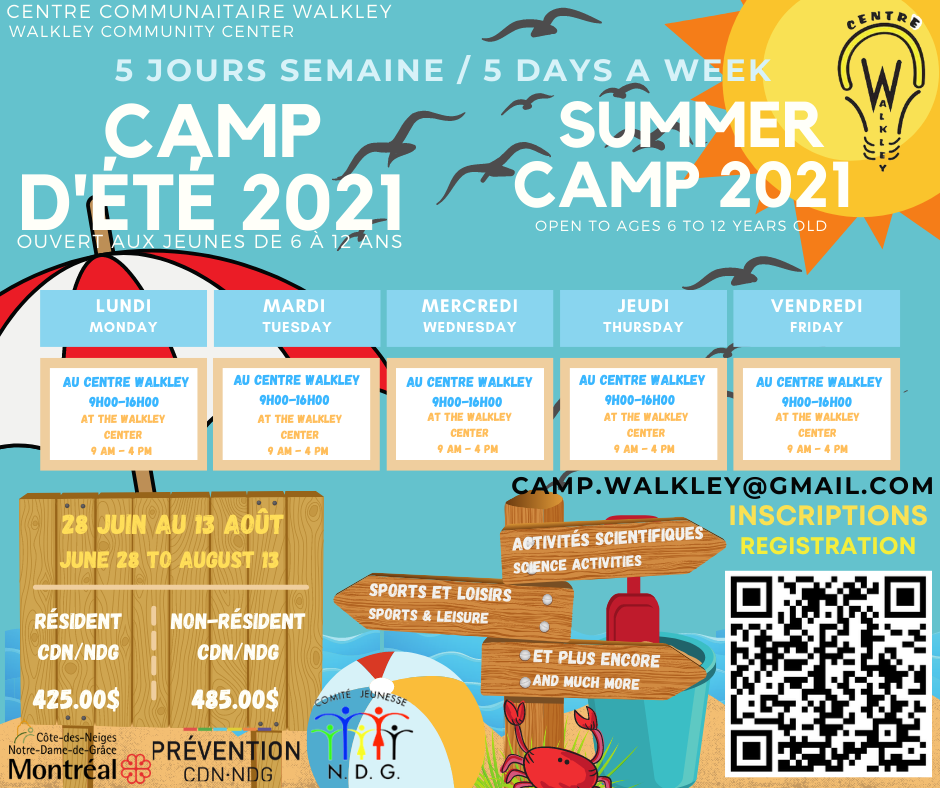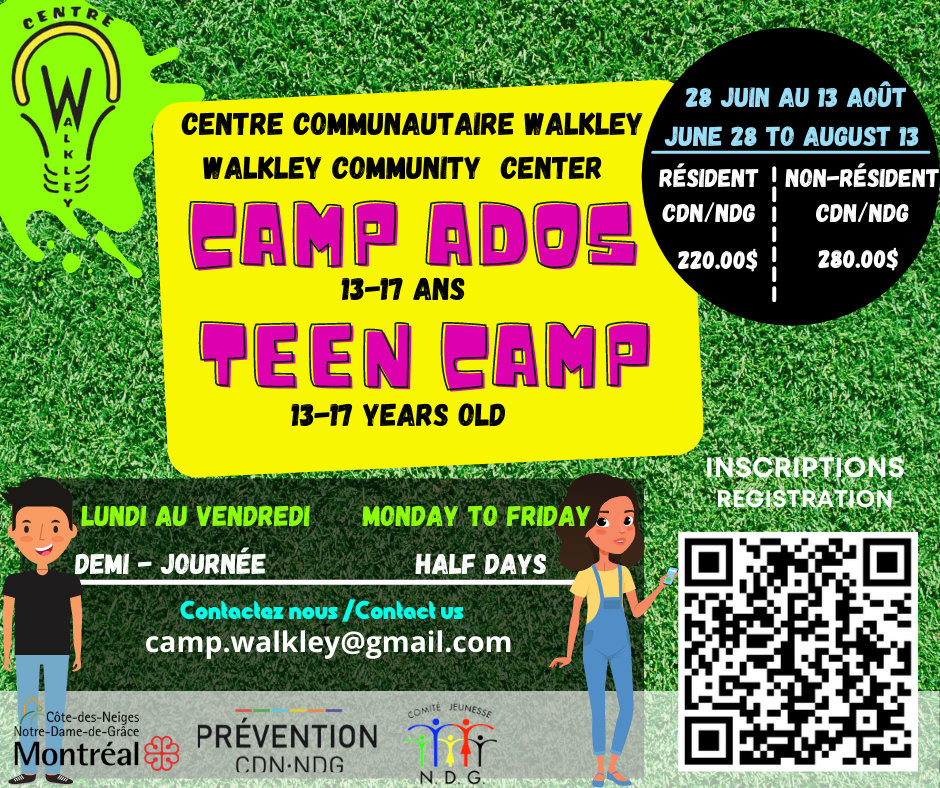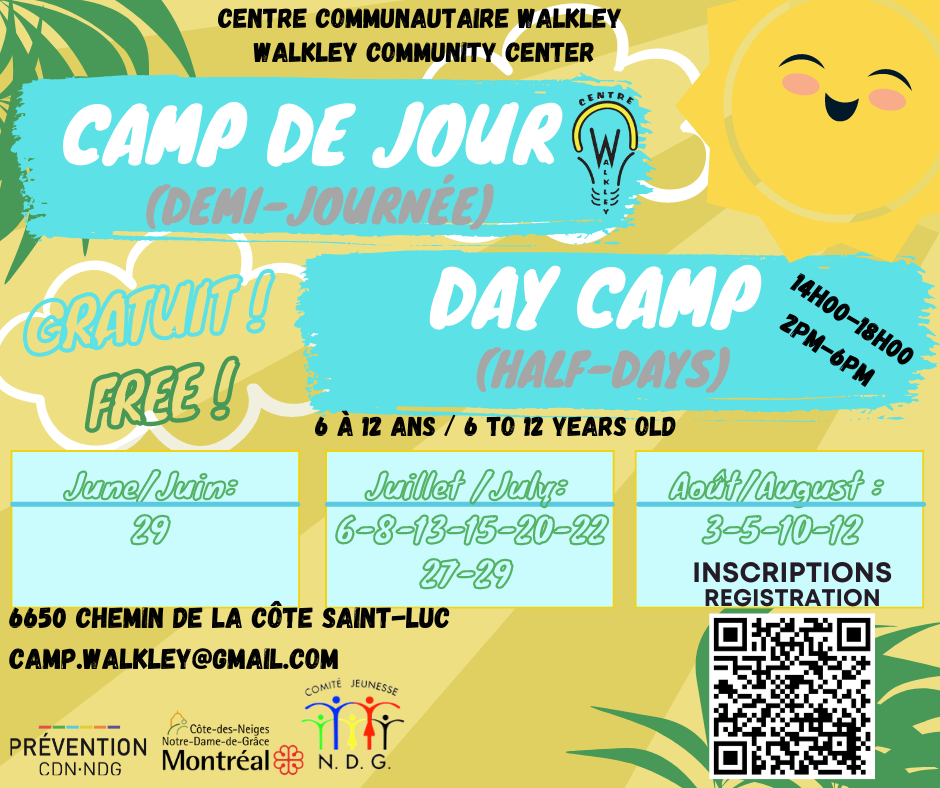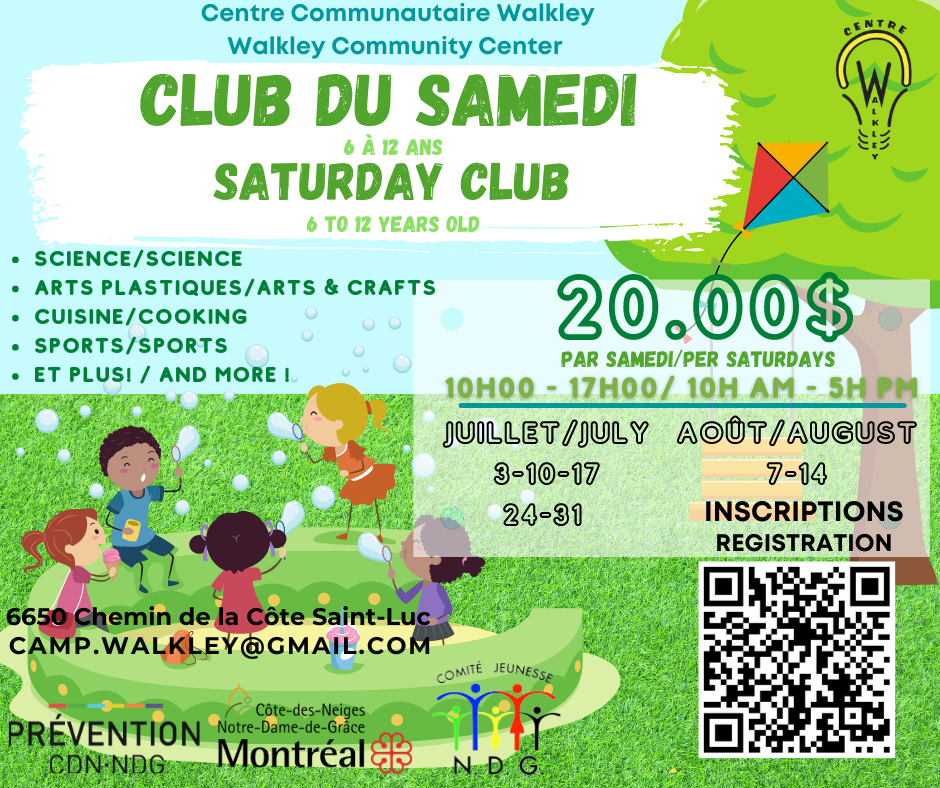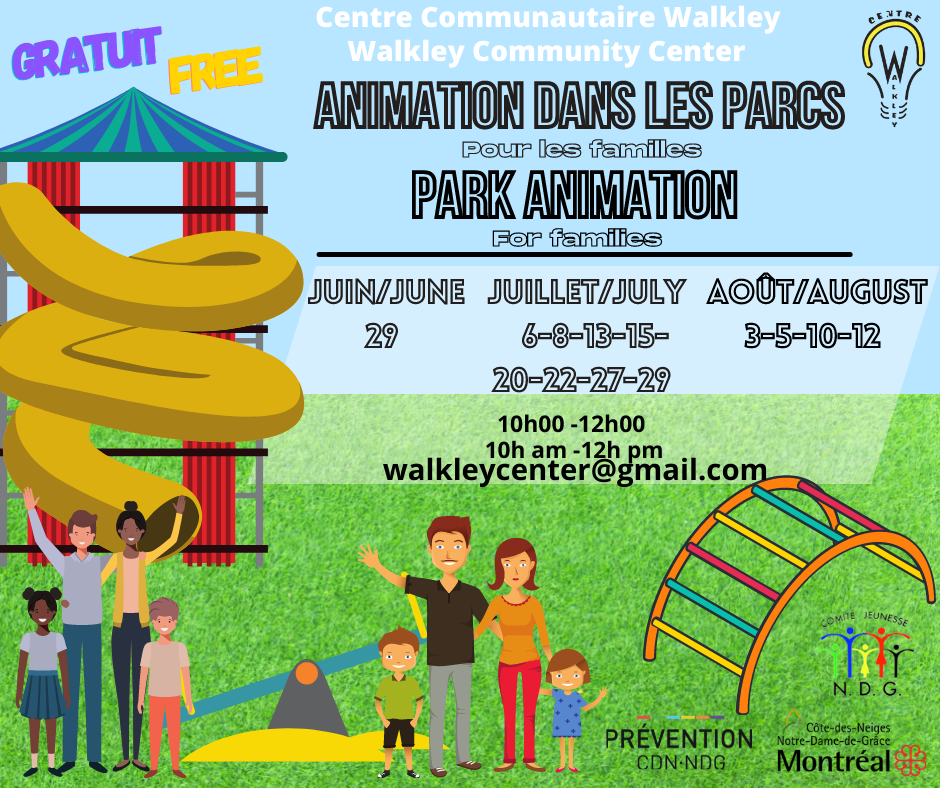 Location: Walkley Centre
6650 chemin de la Cote St-Luc
$405 (7 weeks)
+$10 fee for activity backpack
$100 non-refundable per child
Ages
6 – 12 yr. olds
Child must be of camp age as of July 6th, 2020.
Dates
Tuesday July 6th to Friday August 21st, 2020.
Hours
Monday, Wednesday & Friday: 9 am – 4 pm
Tuesday & Thursday: Virtual sessions
Extended Service is NOT available this year.
Includes
7 weeks of activities
---
Payments
Only payments by Visa, MasterCard, American Express, cheque and Echeck will be accepted.
ALL FEES MUST BE PAID IN FULL BEFORE THE BEGINNING OF THE CAMP.
No additional activity fees.
Parents must supply a lunch and snacks.